Food & Drink
---


Samuel's Coffee House
Samuel's was created with the vision of bringing health minded food, incredible coffee, culture and community to the downtown core. It's located in historic downtown Summerside. The building itself is "steeped" in history, once the former Summerside Bank. The existing bank vault is actually still intact and is often used for private meetings and quiet conversations. Samuel's is named after Captain Samuel Holland, Surveyor General of British North America.


Matos Winery & Distillery
Matos Winery & Distillery is a family-owned and family-run business. In 2007, after spending much time researching the growing conditions and suitability of establishing a vineyard in PEI, Jim Matos and his family purchased a 50 acre parcel of land in St. Catherines. They applied the French concept of terroir – finding a place where the combination of soil, slope, sun exposure and the peculiar weather vagaries allow certain grape varieties to unfold their unique characteristics. To this end, they consulted with the finest European vintners who visited PEI to provide their expertise. Go and try their quality wines and unique spirits.
Entertainment
---


Harbourfront Theatre
Harbourfront Theatre opened its doors in 1996, the result of more than a decade of tireless effort on the part of a group of Summerside citizens with a vision to create a state of the art, multi purpose performing arts facility in Prince County. The theatre, along with the Eptek Art & Culture Centre and the Summerside Visitor Information Centre, is housed in The Wyatt Centre, aptly named after one of the facility's major contributors, Dr. Wanda Wyatt.
Its mission is "to provide a continuous live entertainment service to the Prince Edward Island community and its visitors, featuring both local and touring productions, while being a significant driving force within the community to encourage and nurture the development and appreciation of the performing arts."


College of Piping
The College has developed a world-class reputation as an international school of excellence in Highland bagpiping, Scottish-style drumming, Highland dancing and Island step dancing. With a mandate to preserve and promote the Celtic heritage of Canada's most Celtic province, Prince Edward Island, The College ignites passion in the hearts and minds of students and visitors alike.
Since its inception in 1989, students from all over the world have come to learn traditional Celtic arts, passed down from generation to generation.
Culture & Leisure
---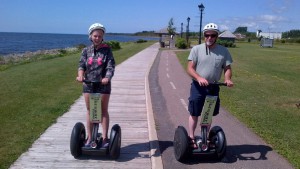 PEI Segway Tours
PEI Segway Sights Tour will highlight Summerside's Waterfront while enjoying some unique high tech fun! They will spend a few minutes learning the safety features of the Segway, and various techniques for enjoying your glide. Over the course of the 90 minute tour, you will see the Summerside Yacht Club, the government wharf, the new boardwalk, Summerside Murals, The Indian Head lighthouse, Green's Shore and much much more.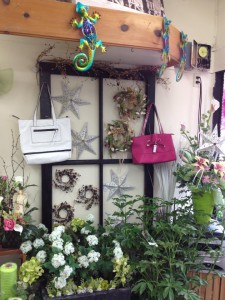 Kelly's Flower Shoppe
Kelly's Flower Shoppe is a local Summerside florist offering an exceptional variety of fresh flowers, live plants, and unique gifts for all ages and occasions since 1959. They are a locally owned and operated and their award winning arrangements are designed with a unique touch.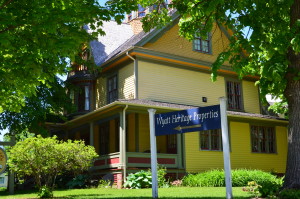 Culture Summerside & Wyatt Heritage
Culture Summerside, the arts, heritage and cultural component of the City of Summerside, is responsible for the operations of Wyatt Heritage Properties, made up of the Wyatt Historic House Museum, the MacNaught History Centre and Archives, and the Lefurgey Cultural Centre, as well as the Bishop Machine Shop Museum, and the International Fox Museum and Hall of Fame, and three art exhibit spaces.